About DPL
We work for you since 2008
PT. Daya Prima Lestari is headquartered in Jakarta and established pursuant to Deed No.31, previously signed by Muhammad Hanafi on December 31, 2008.
Professionally managed companies that engage in :
• Security Services
• Facility Services
• Provision of Outsourced Power / Labor Supply
International certification standards
ISO 9001 : 2015 (Quality Management System Certification)
ISO 45001 : 2018 (Management Systems of Occupational Health and Safety)
SMK3 (Occupational Health and Safety Management System)
Certified Crime Prevention Specialist
Certified Anti Terorism Specialist

Licensing by the Chief of Police regarding security service business entities as providers of security personnel.
Licensing by the Chief of Police regarding security service business entities as consulting services.
Licensing by the Chief of Police regarding security service business entities as security training services.
Licensing by the head of the Indonesian National Police concerning business entities providing security
services as animal service providers.
Licensing by the Chief of Police concerning business entities for the application of safety equipment.
CIISM (Chartered Institute International Security & Crisis Management)
IACPP (International Association of Crime Prevention Practitioners)
ABUJAPIN (Association of Indonesian Security Service Business Entities)
ABADI (Indonesian Outsourcing Business Association)
ASPPHAMI (Association of Indonesian Pest Control Companies)
APKLINDO (Association of Indonesian Cleaning Services Enterprises )
Kadin (Industrial Chamber of Commerce)
To become a professional and leading provider of security, facility, and workforce services.
Provide the best solution through a variety of services provided by qualified, well-trained, dedicated and professional personnel.
Provide the best service possible by committing to quality and standardization of services, as well as professional governance management.
Establish mutually beneficial partnerships with customers.
DEDICATION
Sacrifice & dedication to achieve goals.
EXCELLENT SERVICE
Provides excellent service to all stakeholders, internal & external.
INNOVATIVE
Creativy ideas for new superior product.
INTEGRITY
Hold honest principle, keep the trust from stakeholders, always shows performance in high quality service.
SYNERGY
Strong togetherness relations and teamwork
About DPL
WHY DAYA PRIMA LESTARI ?
As a professional service company, Daya Prima Lestari is always committed to providing the best service for customers. The company always ensures that all employees have gone through a rigorous training and selection process to ensure the best quality of service. For the needs of security services, facilities, or labor supply.
Daya Prima Lestari is ready to help you.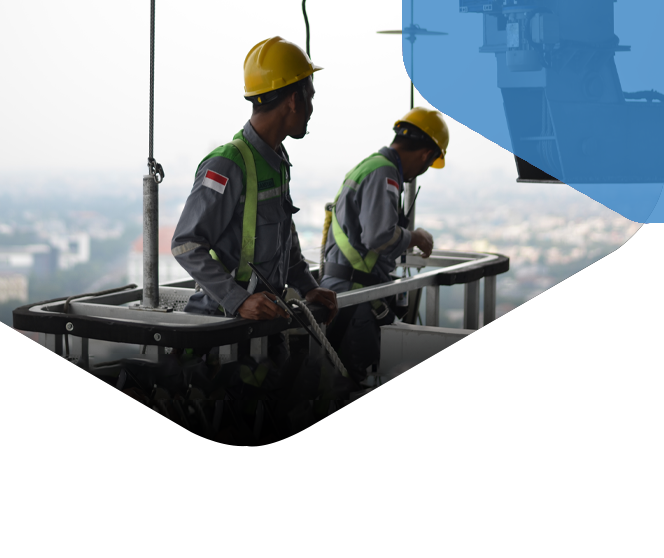 What people says about Daya Prima Lestari
"I recently hired a security service for my business and I couldn't be happier with the level of protection they provide. The security personnel are highly trained and professional, and they always make me feel safe and secure. Their attention to detail and quick response time to any potential threats is impressive. I have peace of mind knowing that my business and assets are in good hands. I highly recommend this security service to anyone in need of reliable and effective protection."
"I have been using Daya Prima Lestari Facilities Services for the past year and I am extremely impressed with their level of professionalism and attention to detail. The staff is always responsive to my needs and concerns, and the facilities always look clean and well-maintained. I would highly recommend Daya Prima Lestari Facilities Services to anyone in need of top-quality facilities management."
"I have been consistently impressed with the high quality of labor supply provided by this company. They are always able to meet our staffing needs quickly and efficiently, and the workers they send us are reliable, hardworking, and well-trained."